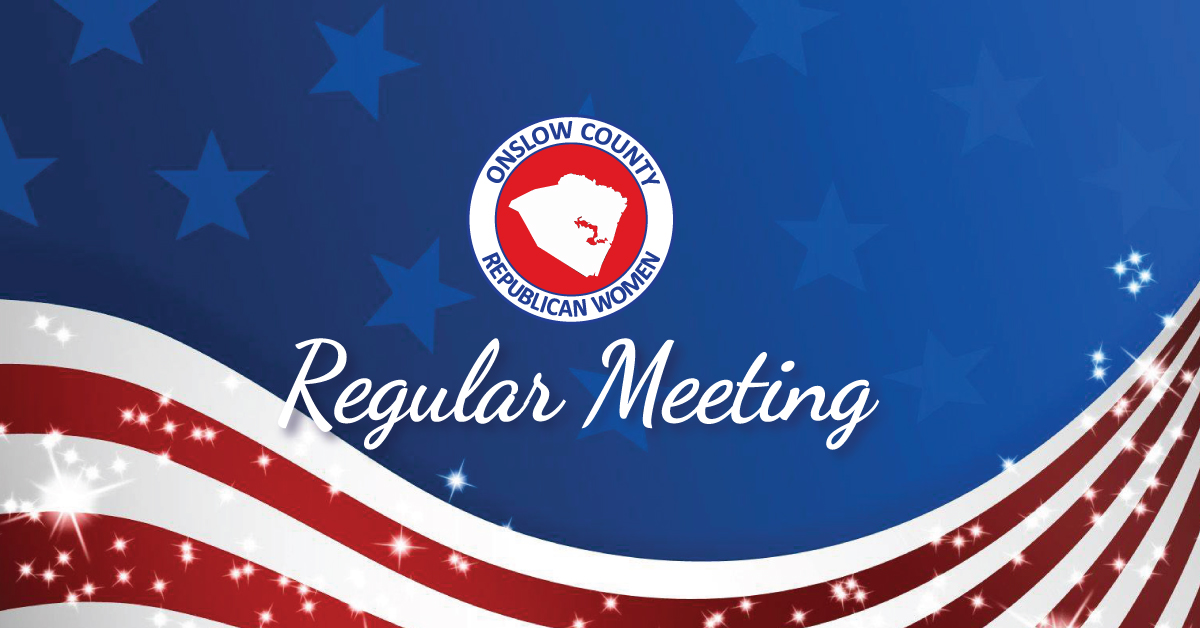 Join a dynamic group of Republican Women for our monthly membership meeting, held on the 2nd Tuesday of each month. Guests are welcome.  
Our Guest Speaker this evening will be OCGOP Christine Card. She  will share GOP updates, the relevance of the Party's Districts within the state, and the important roles local precincts will play in the 2024 election cycle.
We invite All Onslow Women to come and join us!  Come be part of our community and a great energetic Women's club.