The Onslow County Republican Women's Club is a dynamic group actively engaged in strengthening and preserving conservative values and principles. It matters to the future of our county, state and nation.  Together, we are raising the bar and shaping the future.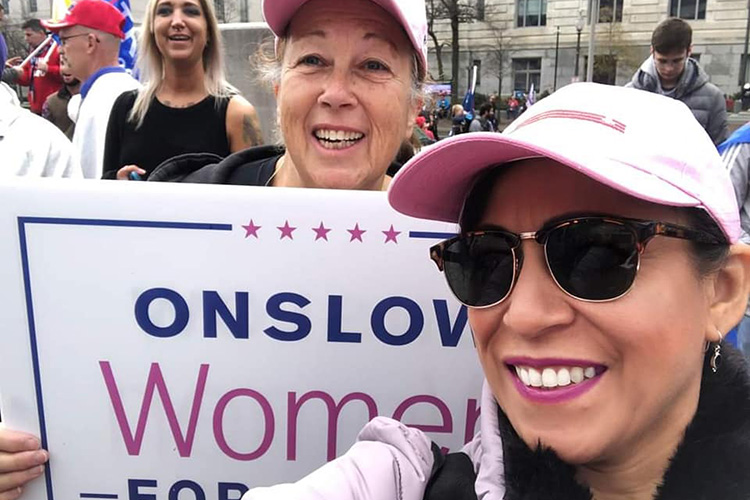 Our Top Priorities
Our Club will continue to strengthen our county, state and nation through recruiting, educating, training, supporting, and electing Republicans who will preserve and defend conservative values.
Club Officers
Meet the women who lead our club.
Current Committees
Get involved and be successful.
About Membership
Join a club that's 50 years strong.
Signature Events
Annual and Special Events from the Club.
Your Local Arm of the National Federation
Local Issues & Elections
Onslow County Republican Women's Club Members are actively involved in supporting awareness and action for issues and elections right here at home.
State Federation Members
Our local Club Members are included in the North Carolina Federation of Republican Women, working to advance conservative causes at the State level.
National Federation
Members of the Local club are also included as members in the NFRW.  This extends our voices into the federal arena for national impact.
Welcome to the Onslow County Republican Women's Club! We're so glad you're interested in our club and how you can help protect and promote conservative values in Onslow County, North Carolina.
We're a dynamic group of women working together to register voters, support conservative candidates, and help ensure election integrity is a top priority for our county and state. We hope you'll join us.
Upcoming Meetings & Events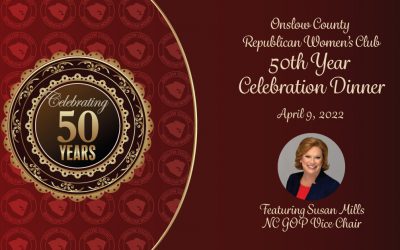 For weeks, club members and officers have been busily working to prepare for a grand evening to celebrate the 50th year of the Onslow County Republican Women's Club. Originally founded in 1972, the club has been an active part of the Republican Party's efforts in ENC...
read more