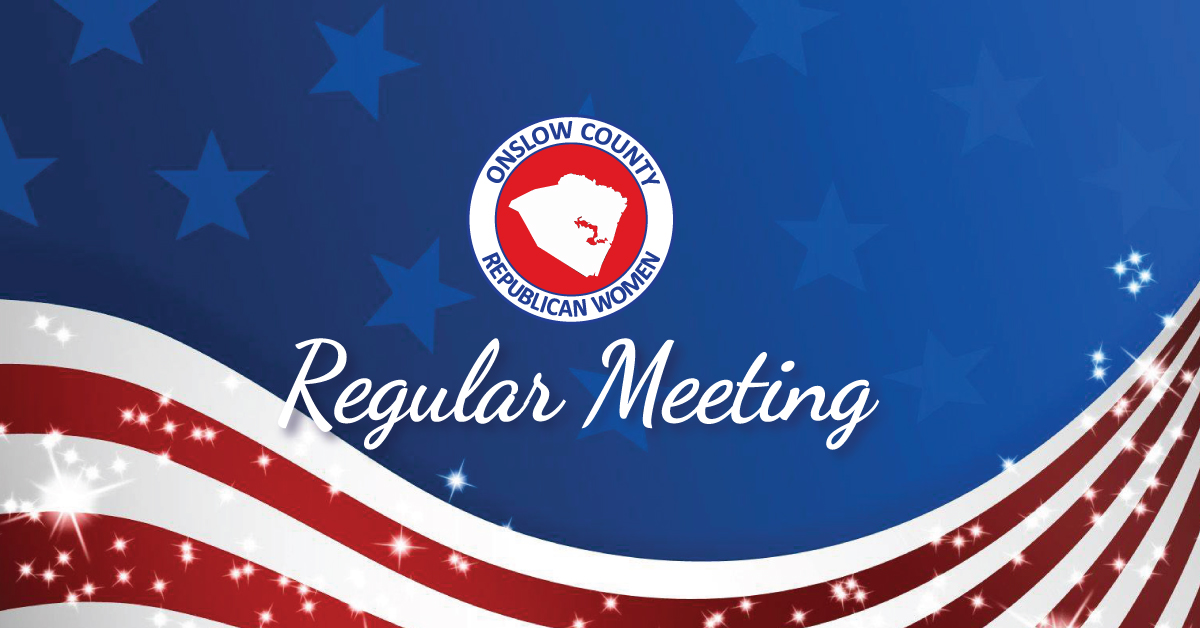 Join a dynamic group of Republican Women for our monthly membership meeting, held on the 2nd Tuesday of each month. Guests are welcome.
Be part in an energetic meeting with like minded women who reside in Onslow County.  Be part of this enthusiastic group which contributes to the community, neighborhood future of our county and country.  We have interesting guest speakers and will be discussing upcoming events that include our fellow Onslow community.
Hope to see you there.