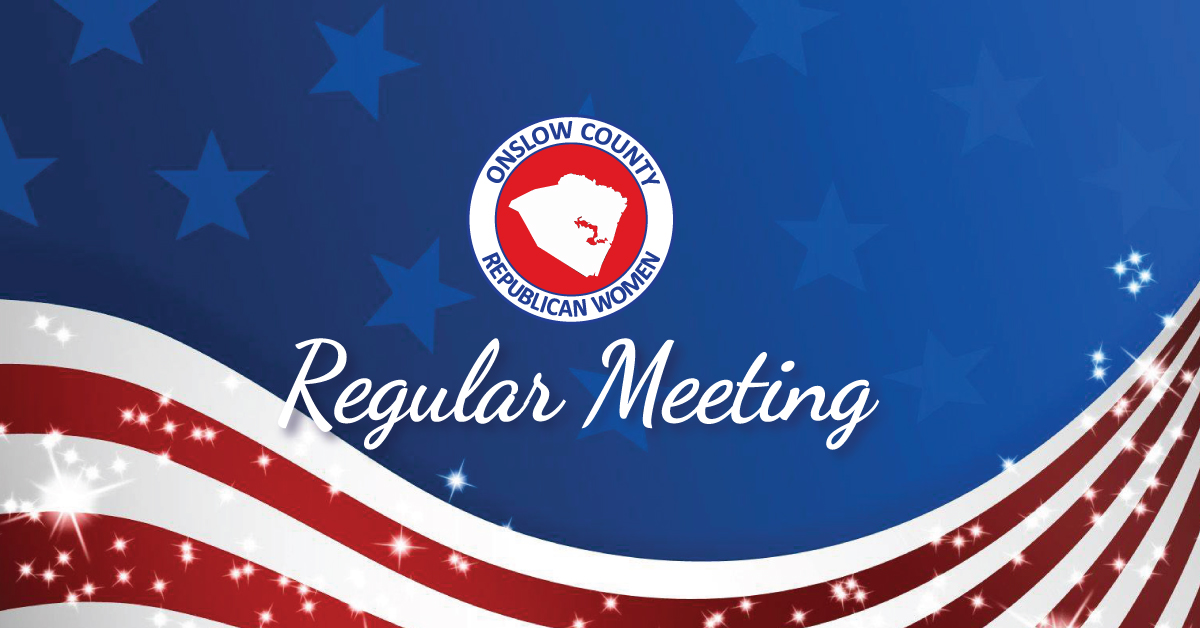 Our July 2023 has been postponed. We have many events this month, and would love to see you there!  Come and join us at any of our community events and this months highlighted event on July 15th – the Ladies of Liberty Tea Party.  This is a fun social event for all!  Please view our posting on the Event page.  We would love to share this afternoon with you.  
******** Welcome to all Onslow Republican Women!  Won't you come and join us at our next meeting to enjoy an evening of fellowship with like minded women of your county and share ideas to better help our families, neighborhoods and community.
Come join a dynamic group of Republican Women for our monthly membership meeting, held on the 2nd Tuesday of each month. Guests are welcome.
Be part in an energetic meeting with like minded women who reside in Onslow County.  Be part of this enthusiastic group which contributes to the community, neighborhood future of our county and country.  We have interesting guest speakers and will be discussing upcoming events that include our fellow Onslow community.
Our next meeting is scheduled for August 8th!  Hope to see you there.