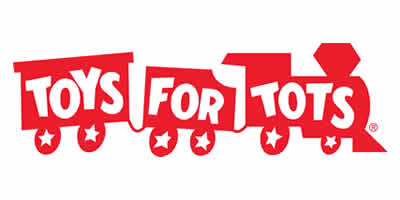 Christmas is just around the corner!  We are happy to once again being part of The 2023 Toy for Tots Campaign, hosted by the United States Marine Corps – Reserve Unit out of Stone Bay.
Thanksgiving is almost upon us, and we as Americans celebrate across our country how lucky we are to have the freedoms, liberties our country has been founded upon.  This year, there are many families that may be struggling with the holidays, and we would hope that everyone will be able to join us in dropping off a gift in the many locations throughout our County to help bring the spirit of Christmas and the joy of the season to a family, a boy or girl.
The Onslow County Women's Club has already distributed many drop off boxes throughout our community.   We are working with other organizations throughout our Onslow County Community to make  the United States Marine Corps  2023 Toys for Tots Campaign a huge success!   We have already begun to put out Toys for Tots boxes at various locations that have graciously joined to sponsor and be a drop off site in our neighborhoods. Please visit these sites, show them your support –  and place a gift in their collection box.   Attached  is a list of participating businesses that are joining us in this joyful campaign  in upholding the spirit of the season!    Please check back with us to get updated drop off sites in your area.
Let's make sure no child goes without the joy, love and spirit of Christmas .  We all need to give a helping hand this year!   TOYS-FOR-TOTS-2023-Participating-Businesses POSTING 1