For weeks, club members and officers have been busily working to prepare for a grand evening to celebrate the 50th year of the Onslow County Republican Women's Club. Originally founded in 1972, the club has been an active part of the Republican Party's efforts in ENC since.
The club has seen significant membership growth and interest over the past two years. Onslow County is traditionally a "red" county, and the club is determined to keep it that way. Over the past 50 years, members have worked tirelessly to support conservative candidates and get citizens out to vote.
What you may not know or expect is how much further the reach of the club has extended over the years. Beginning in about 2004, the club established an annual scholarship, which was later named the Nancy Cleveland Memorial Scholarship. Each year club members donate and raise funds to ensure that a Senior at a local school or home-school receives a scholarship for their freshman year of college.
Additionally, the club participates in the NFRW's Caring for America program which includes efforts like writing notes of appreciation to deployed military service members, donations of food and grocery cards, landscape or roadside cleanup, and more.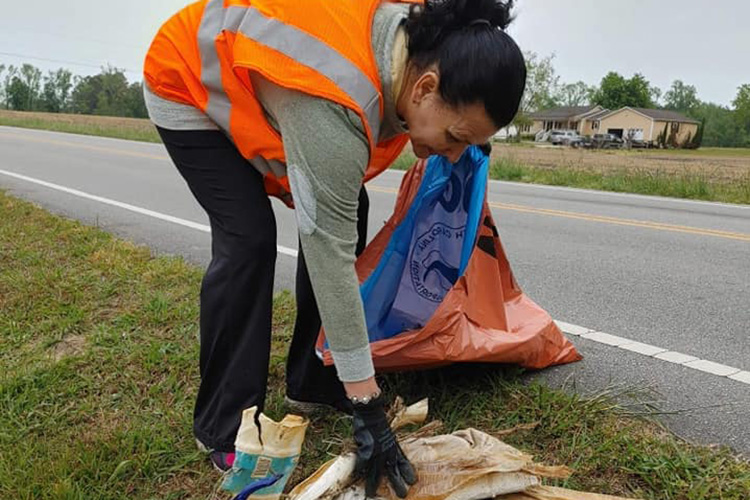 The Club has also provided meals and encouragement to both Onslow Sheriff's Office and Jacksonville Police Department employees. Many hours have been given to voter registration, campaign work and civic education efforts.
The Club is planning an elegant and festive evening for the 50th Anniversary Celebration at Jacksonville Country Club. The featured guest will be Susan Mills, Vice Chair of the North Carolina GOP. There's talk of food, drinks, and dancing. If you'd like to join in the festivities and celebrate this momentous occasion, check out the details on our events calendar.